Just 1 Hour drive from Bangalore Outer Ring Road
Achieve the divine euphoria in the lap of mother nature
Call Us Now 9945612311 or 9900337711
Far from Work…
Yet close to the City
Your own farmland near Bangalore..
Date with the nature, Hang out with the real animals, Pick fruits from your own organic plants, Watch the sun hiding behind the mountains, Wake up to the chirping birds.
Perched on lush green area of about 150 acres of picturesque farmland, surrounded by mountains and valleys, Divine Euphoria is an excellent vacation property set in the midst of a true farmland near Bangalore.
Buy a small plot for yourself and build your own vacation home or just make your own organic plantation. If hiring one of the local vacation cottage builders to build a low-cost vacation home sounds too much for you, you can always stay in one of the rental homes available. Enjoy your vacation home in a Farmland project close to Bangalore
Come and visit Divine Euphoria, a place where you can be as naughty as your kid. Chase the hens or chase the baby goats. No one will scold you. Climb the trees but don't pluck the fruits unless it is on your own plot.
Explore the Mesmerizing Beauty of Nature
Build your own vacation cottage in the midst of a secured and gated Farmland at just 1-hour drive from Bangalore
Climb the trees but don't pluck the fruits, unless it is on your own plot.
Feed the fish but don't catch them, unless the pond is on your own backyard.
It's true – you can own your own pond and raise fish.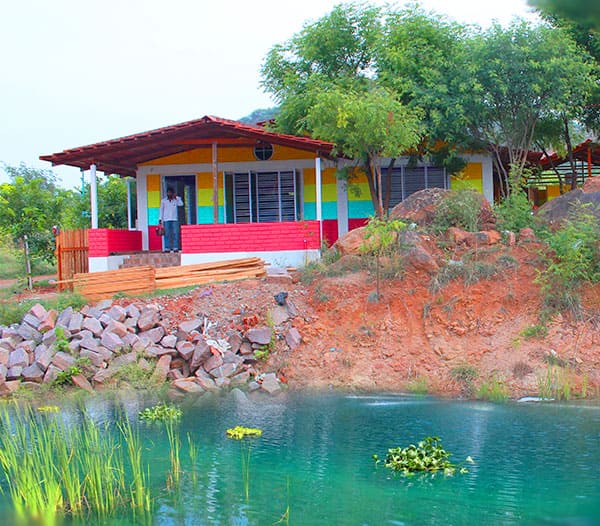 Horse trail, Walking trails, Cycling paths…
All in one destination close to Bangalore City.
That's

Divine Euphoria Farmland.
Disclaimer
We won't be responsible if your kids thrash your dreams of making him a software engineer or doctor and he babbles about becoming farmer after spending a few days in the farmland.
A Lot Of Common Amenities!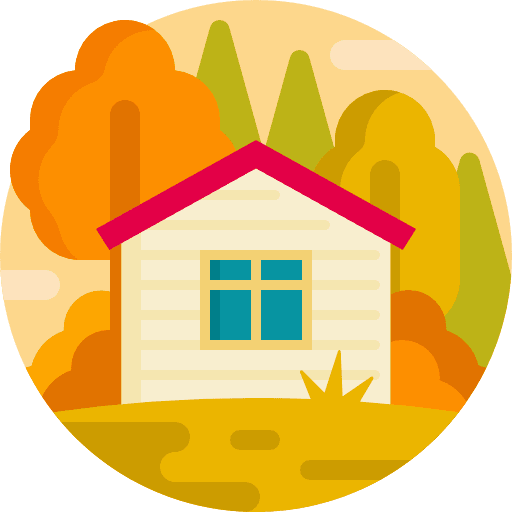 Build your own vacation cottage in your own style or buy one of the uniquely designed cottages
Developers assured some amenities attached to the farmland and are under development.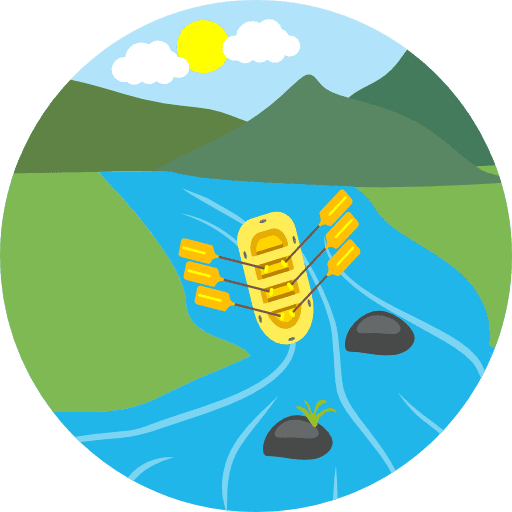 Close to various attractions like Cauvery river, Fishing destinations etc.
Incredibly low price compared to the residential land near Bangalore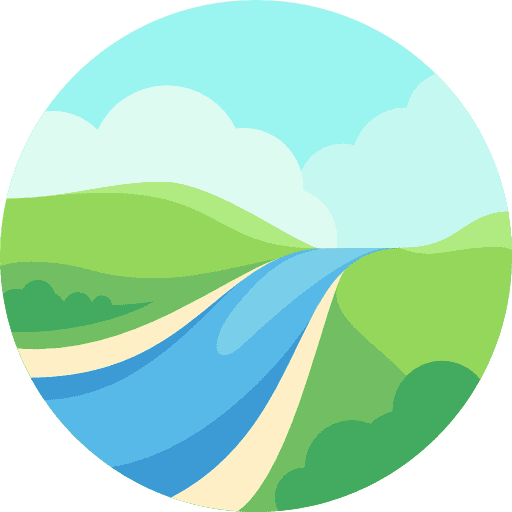 Surrounded by lush green mountains and valleys
Security, canteen, library, and other basic amenities are being worked out by the owners' association.
Ping Us

Call us
to own your own vacation home near Bangalore, close to the forests and in the midst of farmland at affordable Price
+91 9900337711
Frequently Asked Questions about

Divine Euphoria Farmland, Bangalore
1. Can I buy plots and build my own vacation home?
Absolutely. That is what most of the customers do. You can purchase your own plot and register it in your own name. You can build a vacation home in your own style and preferences.
2. What is the minimum plot size I can purchase?
Minimum plot size you can purchase is 3 gunthas (1 guntha =

1,089

sq ft)
3. Can I buy a plot and leave it there without doing anything?
While it is possible to do so, we do not recommend it. The goal is to make this place a beautiful vacation destination and we don't want plots that look like abandoned. If you have no short term plans to build or use your plot for farming, we can arrange someone to maintain and manage your plot.
4. Can I plant trees of my choice?
Yes, of course. We can even help you with saplings and also with the labour for planting, watering etc
5. Can I rent a cottage here and stay there with family or friends?
There are cottage owners who are interested in renting out their properties for week-end stay. Families are always welcome to rent out a property. But many owners may refuse to rent out their cottage to bachelor parties, corporate events etc.
6. Are there any restrictions in buying farmland properties?
Yes, there are certain restrictions and requirements. We will explain you everything and will help you with all the documentation and requirements.
7. Can I build a tower and rent out rooms for vacation stay?
No. Being a farmland, there are restrictions on high rise buildings. You can only build cottages that uses certain percentage of the land. Large concrete buildings are not permitted.
8. Is there any monthly or annual maintenance charges?
Yes, we have a Divine Euphoria Owners' Association and all buyers are expected to be part of this. There is a monthly maintenance fee, which is Rs 60 per guntha per month and is subject to change. The maintenance fee is used for maintaining the common properties and amenities including security. This common maintenance doesn't cover managing individual plots and properties.
9. Will the association help me to maintain my plot and cottage?
There are various arrangements made by the association to help the individual owners at an additional cost. For example, if you like to subscribe to watering services, you can connect with the irrigation committee and get their services.
10. To buy a plot whom should I contact?
This campaign is run by the Divine Euphoria Owners' Association to help some of the members to sell their plots. As a first step, you will be communicating with the representative of the association. You will be invited to meet our representative in the farmland and he will show you all the plots available for sale. Once you choose the plots of your choice, we will connect you with the respective owners. You may negotiate the price directly with the individual owners. Once you close the deal, you will be buying directly from the seller. We can assist you with the registration and other formalities.
11. What if something goes wrong with my deal with my seller?
The association will not be involved in closing your deal with the seller and acquiring the plot. However, if you have any serious complaints about any seller, we like to hear from you so that we can investigate and remove the seller from our campaign.
12. Is the price same for all plots?
No. We have set a base price as part of this campaign. Cost for individual plot may be higher depending on the number of trees, direction of the plot, proximity to the park and amenities, fencing etc.
13. Who are the developers of this project?
This project was developed by Divine Developers, a Bangalore based real-estate company. The property is currently managed by Divine Euphoria Owners' Association. The developer is still responsible for completing the amenities and development.
14. What are the amenities coming up?
A lot of amenities are planned and are slowly being implemented by the developers. Amenities like swimming pool, library, clubhouse, childrens park, boating, horse riding, petting zoo etc are in the master plan. Some are already implemented and many others are being implemented.
Divine Euphoria is a Farmland project developed by Divine Developers, Bangalore. You can buy cheap agricultural land in this already running project and build your own cottage or vacation home. Several holiday homes and cottages are already built and the owners are already enjoying this beautiful property. If you are looking for building a cottage or small home in the outskirts of Bangalore to enjoy your weekends away from the crowd, then this is an ideal destination. Located at Kanakapura, about 50km from Bangalore, this is an ideal destination to buy cheap farmland near Bangalore.
Many amenities like swimming pool, children's park, temple, yoga centre, library, walking trails etc are under development. Once the project is completed, the land value here is expected to increase. So, this is the right time to invest and own your own vacation home in a secure farmland project at a cheap price, very close to Bangalore city.